COMMERCIAL ROOFING SERVICES IN CLINTON, UT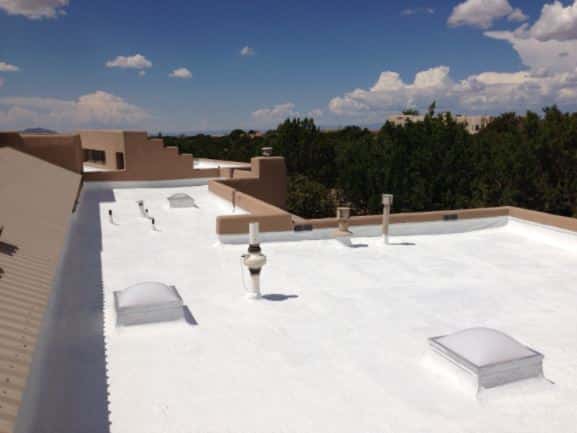 Utah Roofing is properly equipped to handle all of your commercial roofing in Clinton UT! Whether repairs, storm damage, or you simply need a brand new roof for your commercial building because of age, Utah Roofing helps you focus more on your business instead of your roof. We will also be more than happy to share with you some of our commercial roof maintenance tips.
Many commercial roof concerns are the result of lack of annual maintenance and the usual commercial roof can only last for about 7 years since it lacked proper maintenance. Talk to us about a low cost maintenance program for your commercial roof to ensure its longevity and prevent any small problems from turning into expensive ones.
Most of the time, your existing roof can be salvaged with no expensive tear-off and costly insulation replacement costs. Let us help solve your commercial roof issues with a complete design plan that suits your commercial roof. We will give you a complete report on energy savings that detail your energy costs savings throughout the life of your roof and allow you to identify your true return on investment.
We provide top of the line workmanship guarantee to protect your roof investment. We don't just guarantee replacements but even repairs. Never call a roofer only when it rains as it will only make you end up wasting your money. Let Utah Roofing handle your needs for commercial roofing Clinton UT so you can always relax and enjoy complete peace of mind.