New Roofs, Re-Roofing, Repairs, Inspections
Please fill out the form below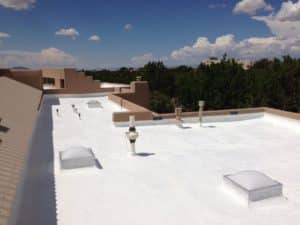 For most commercial property owners, roof isn't part of their budgetary planning every year. However, if you have been dealing with faulty roof, it is important to consider a roofing investment to your yearly budget. The roof isn't only the top liability for the structural integrity of your building, but also it protects every individual and all valuable assets within. But, before everything else, you must choose the best commercial roofing contractor for your needs. The reason behind it is that not all contractors are the same and hiring the wrong one will just waste your time and money.
If you are still looking for a commercial roofing expert, why not hire Utah Roofing? We are a roofing company with years of experience and expertise in the industry. We already helped lots of businesses around Utah areas and all of them are happy and satisfied with our service.
Unlike other roofing contractors, we do not just provide commercial roofing services. We make sure that we do our job properly through assessing your needs or preferences first. We know that every commercial building has different roofing requirements. When it comes to roofing, there is no single service that fits all. That is why we tailor our commercial roofing service in accordance to your unique needs and building codes in the area. So, no matter what your concerns are with your roofing, whether you need repair or installation of a new roofing system, we can handle everything for you. Our roofing experts are always ready and available to help you with your building's roofing.
Davis, Weber, Salt Lake, Utah, Counties