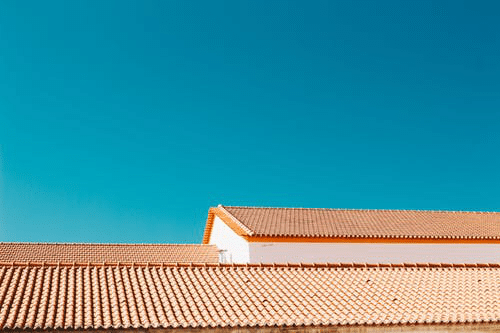 Many homeowners believe that a small crack on the roof indicates that it's time to replace the roof with a new one. The idea of spending hundreds of dollars on a new roof intimidates the homeowners.
If you spot a leak or a crack on your roof's structure, don't panic. This problem doesn't mean that you'd have to hire a roofing contractor to get your roof replaced. However, it is also important to understand that sometimes small problems like a leak often lead to bigger damage to the roof. This is why it is important to get your roof thoroughly inspected by an expert to get a better assessment of your roof's health.
People often ask "when is the right time to replace the roof?" In this article, we'll find out the factors that determine whether a roof needs to be replaced.
Factors to Consider for Roofing Replacement Vs Repair
1. Roof's Age
Your roof's age plays an important role in determining whether your roof needs a replacement or a repair. The lifespan of most asphalt shingles is between 15 and 30 years. If you notice that the roof is damaged, but a majority of the shingles are in good shape, it is wiser to go with roof repair. However, if your roof is past – or is approaching – 20 years, it is better to go with a roof replacement.
2. The Extent of the Problem
The first thing that you have to notice is to identify how big a problem is. You may see a dent or a hole in one section of the roof. This could happen due to heavy winds or a hailstorm. If the problem lies in a small part of the roof, it is better to go for repair work.
In case of widespread damage – coupled with alligatoring and buckling, it is better to get a roof replacement.
3. The Duration of Your Stay
If you are living in your current house temporarily, you will have second thoughts while incurring a huge expense. A roof replacement is not inexpensive and the process is likely to leave a big dent in your bank account. So, if you are planning to move out of your house in the near future, it is better to get quick fixes done.
But, here is one thing that you have to consider. If you are planning to sell your house, you have to ensure that your roofing structure is in good condition. Potential homebuyers will not be interested in buying a house that requires major repair work. Even if they buy your house, they will try to bring down the price to compensate for the roof replacement. So, the best thing in this regard will be to go with a roof replacement.
Summary
After the initial inspection of your roof, expert roofing contractors will draft their findings. In some cases, even with some major damages, repair work is enough to heal the roof. So, whenever you discover any roof-related problem, it is best to call the experts for an inspection.